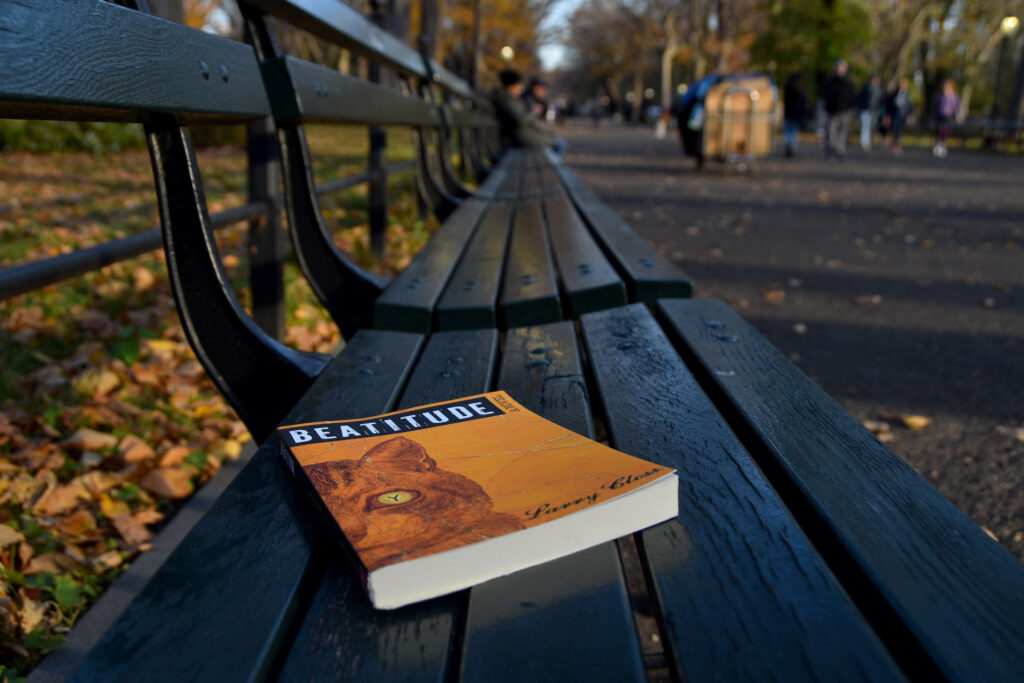 In 2012, a few months after the publication of Beatitude, I selected a date at random when I was invited to hold my debut reading at a Manhattan Barnes & Noble. Not until just before the reading did I realize the significance of the date: March 12. It was Jack Kerouac's 90th birthday. For a novel in which Kerouac and his fellow Beat Generation writers figure prominently, it couldn't have been more appropriate.
Flash forward to 2022, when my publisher, Sven Davisson at Rebel Satori Press, and I began discussing a 10th Anniversary Edition of Beatitude. Again, the significance of the year did not immediately occur to me. Had I done the math, I would have figured out that if 2012 was Kerouac's 90th birthday, then 2022 was his 100th. I quickly realized that, however, when The Jack Kerouac Estate and the Kerouac @ 100 Committee announced a year-long Centennial celebration of the On the Road author, with readings, concerts, art and photography exhibits, film screenings, a multitude of events in Kerouac's hometown of Lowell, Mass., along with the publication of unreleased works by Kerouac by the newly launched Sal Paradise Press.
A 10th Anniversary Edition of Beatitude seemed timely. But the first thing I did before deciding whether to proceed was to read Beatitude—to read Beatitude with a decade's distance, to read it for the first time as a reader would. Though there were times as I turned the pages when I couldn't help but see an author at work, I was, for the most part, able to focus on the novel as a novel and judge it on its own merits.
My conclusion, after I'd read the last sentence? I liked the last sentence, and more than a few of the sentences that preceded it. I'd written a love story that examined love on many levels—more than I realized 10 years earlier. My three protagonists—Harry, Jay and Zahra—didn't behave as one might expect and the ending didn't tie everything up with a bow. There were slight detours from the main story I wish I'd tightened or left out altogether, but, in the end, it held up. I wasn't embarrassed. I believed in my book.
And that's why I decided to go ahead with the 10th Anniversary Edition. Not only did I get the chance to fix some nagging typos (thank you, Sven!), I got the chance to write a new Afterword that pulls back the curtain on the creative process, answers some of the most frequently asked questions and speculates about what Harry, Jay and Zahra are up to now.
Hint: They're still keeping the beat.